Welcome to our museumshop
When you visit our museum, please have a look at the many unique items that we have for sale in our museumshop. Some products are unique to our museumshop and others have been carefully selected by our museum staff as collectables, souvenirs or products related to our collection. Please find a small selection at the page below.

If you are interested in any of these items, please contact us by phone or email. Please note that we can only ship within Japan and that some items might not always be in stock. All prices include VAT but exclude shipping costs.


---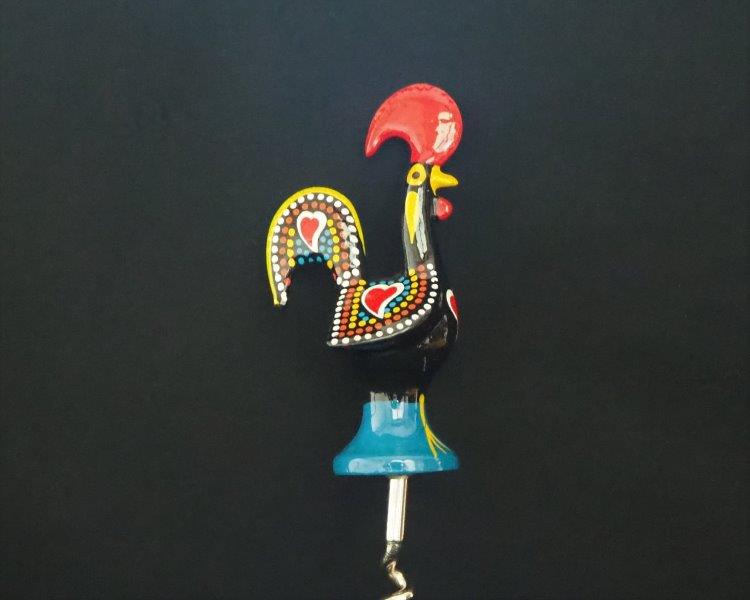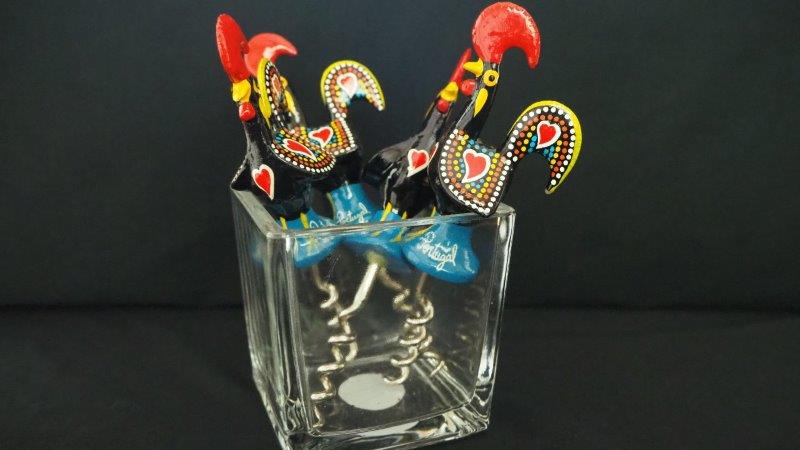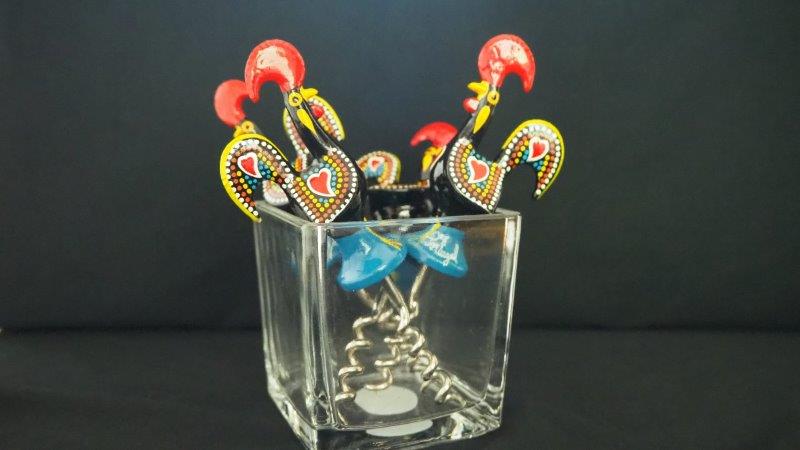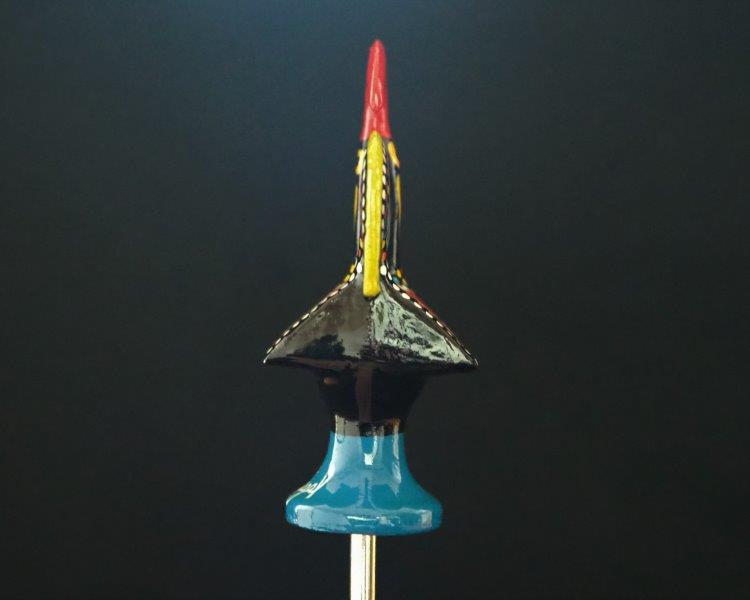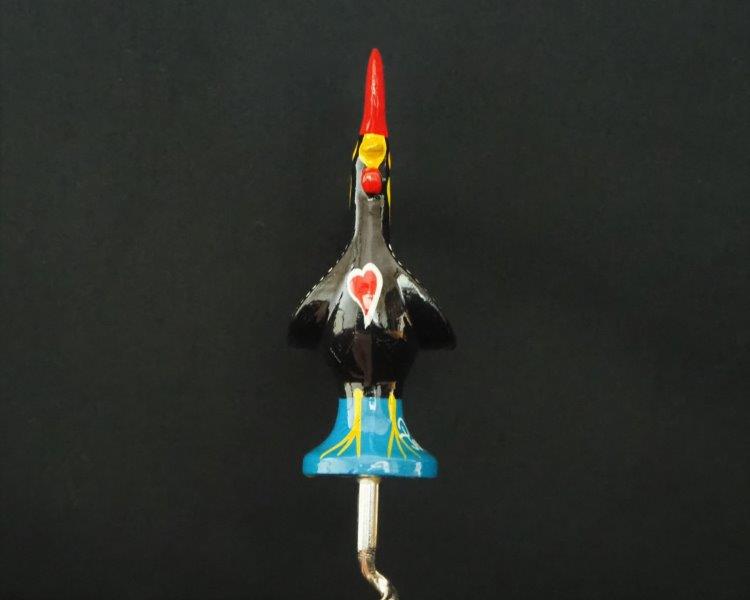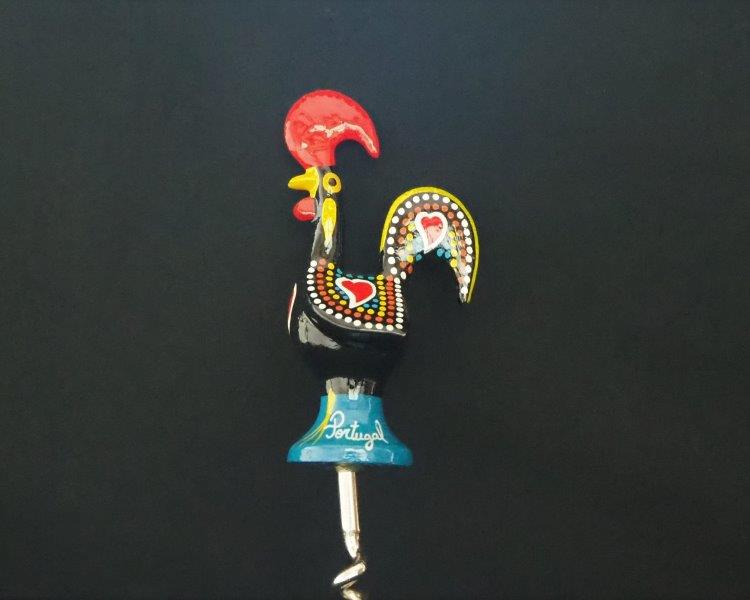 Portuguese Corkscrew
The Portuguese came to Hirado in 1550 and their influence such as Christianity and sweets can still be found in Hirado. We carry some Portugues themed items in our shop among which this corkscrew with the Rooste of Barcelos, one the most famous symbols of Portugal.

Size:14㎝x4㎝
Price 1,350円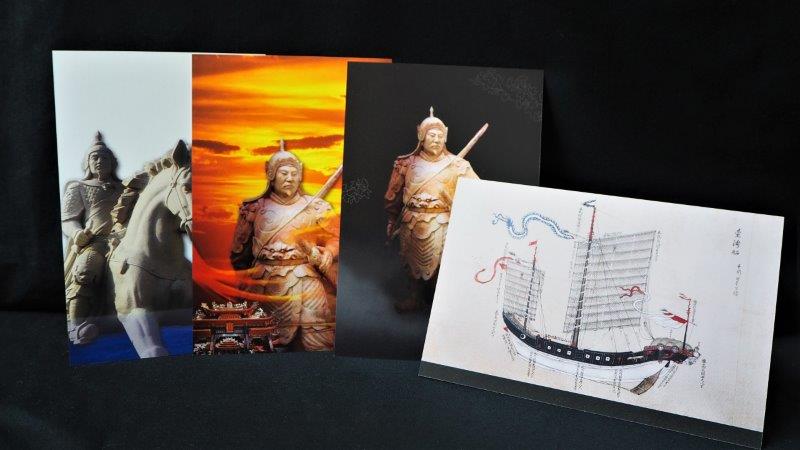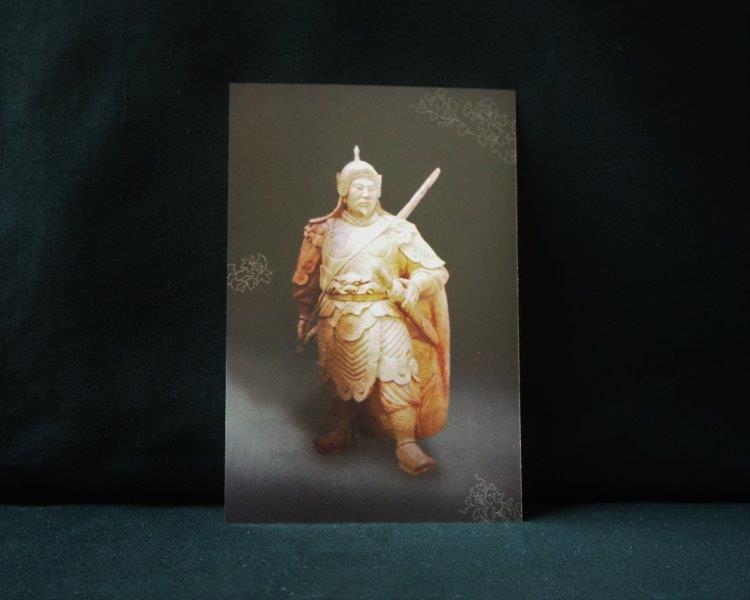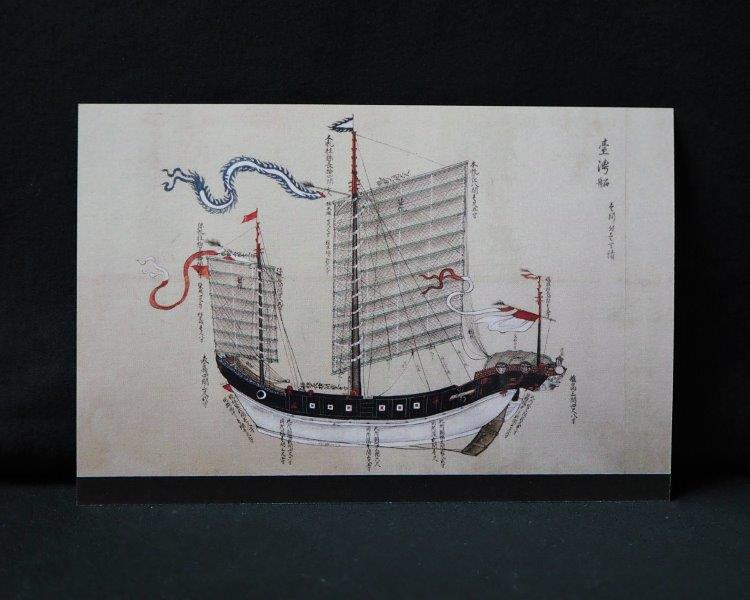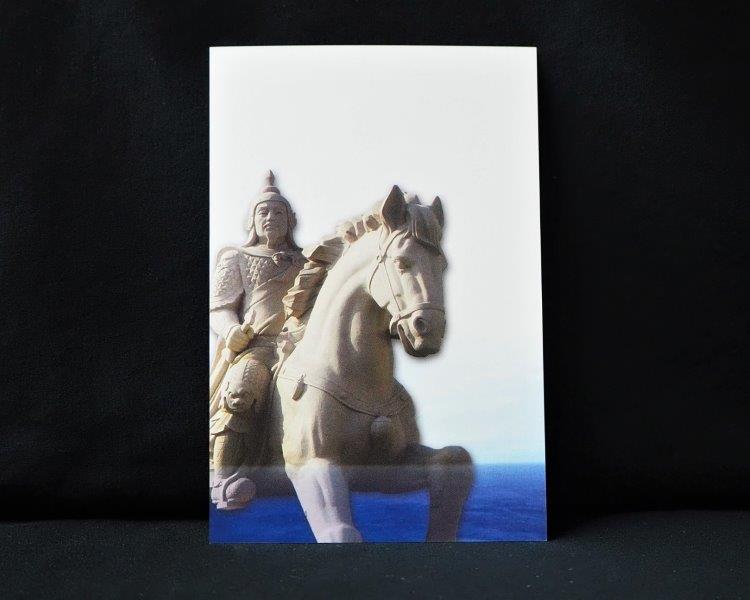 Koxinga Postcards (set of 4)
Koxinga was a half-Japanese half-Chinese hero who was born in Hirado. He established the first Chinese government on the island of Taiwan.

Size:15㎝x10㎝
Price 300円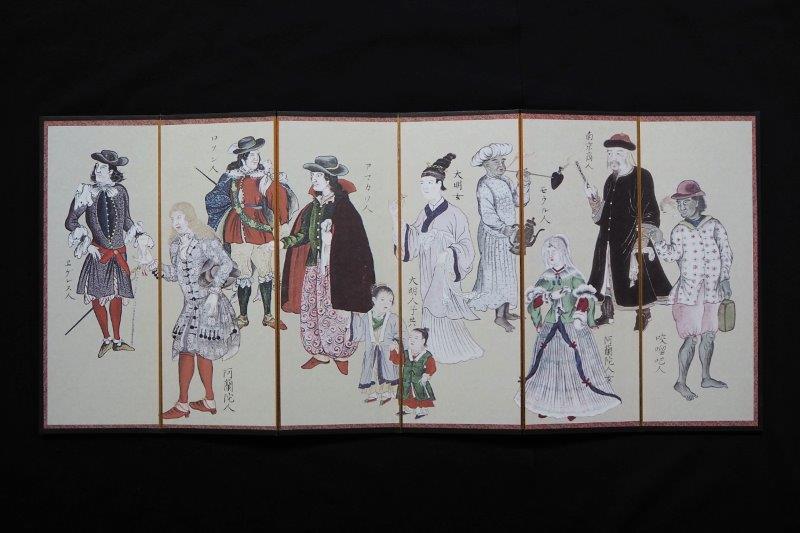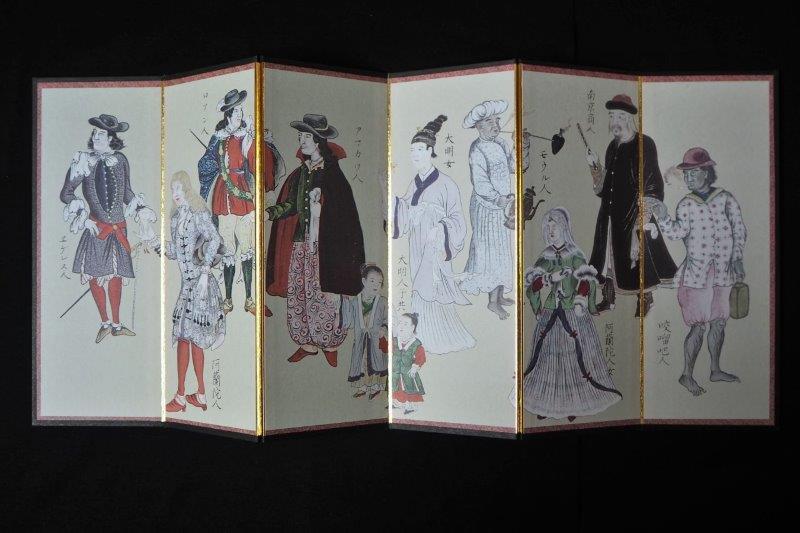 Small Screen of Foreigners
Many foreigners came to Hirado during the age of exploration from 1550 to 1640. Some of them were drawn on the historical scroll of foreigners which is part of the museums collection. Enjoy this miniture screen with a replica of this ancient scroll featuring Indonesians, Dutch, Chinese, Portuguese, Koreans, English etc.

Size:21㎝x48㎝x1.8㎝
Price 2,860円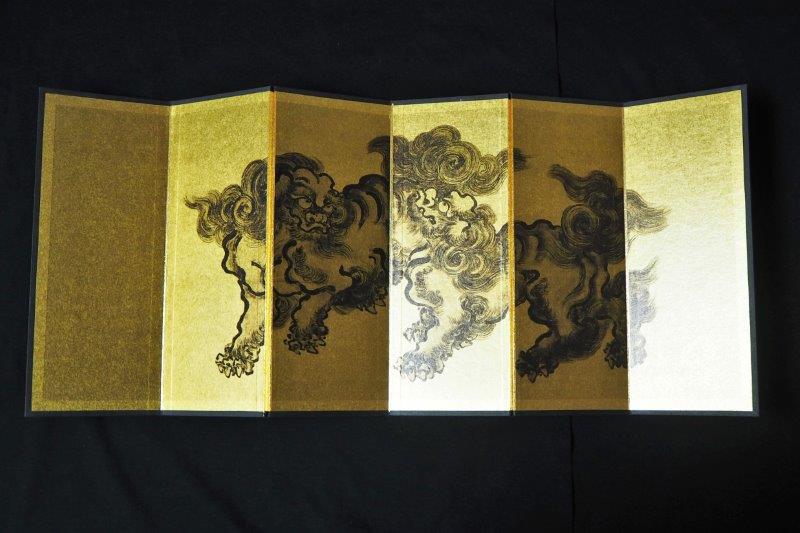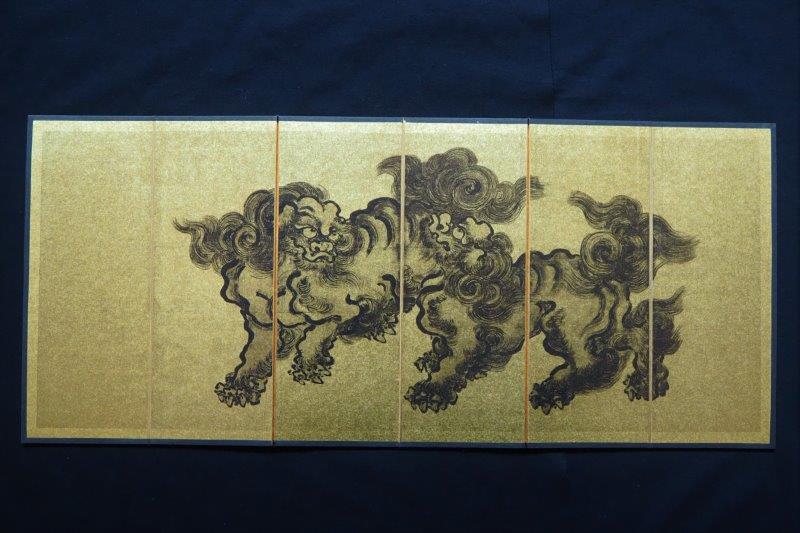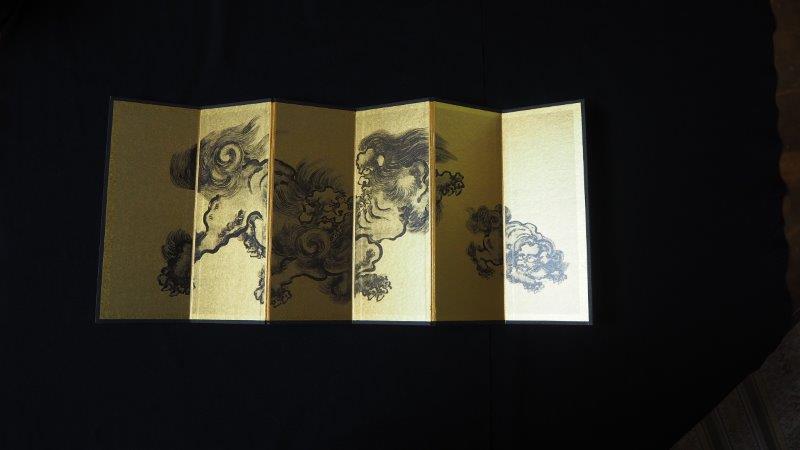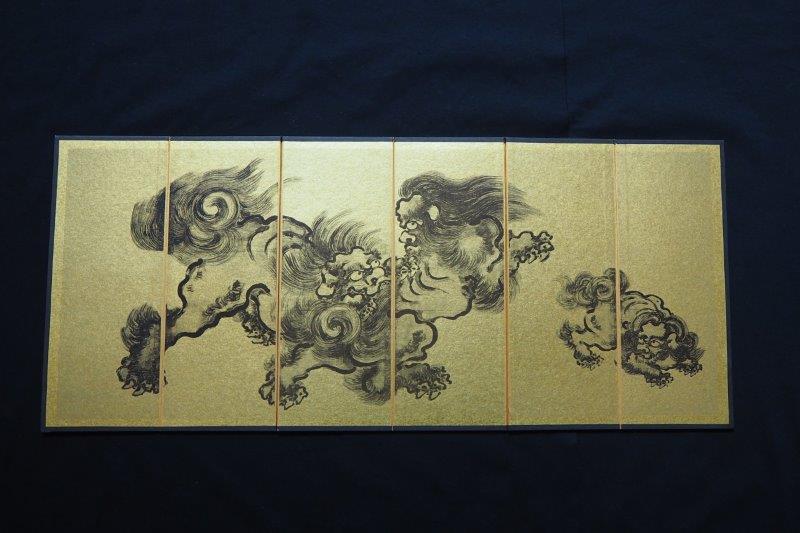 Small Screen of Mad Lions
Miniture versions of the two exquisite gold screens by Kano Tanyu which are one of the highlights of the museum's collection.

Right screen (3 lions)
Size:21㎝x48㎝x1.8㎝
Price 2,860円

Left screen (2lions)
Size:21㎝x48㎝x1.8㎝
Price 2,860円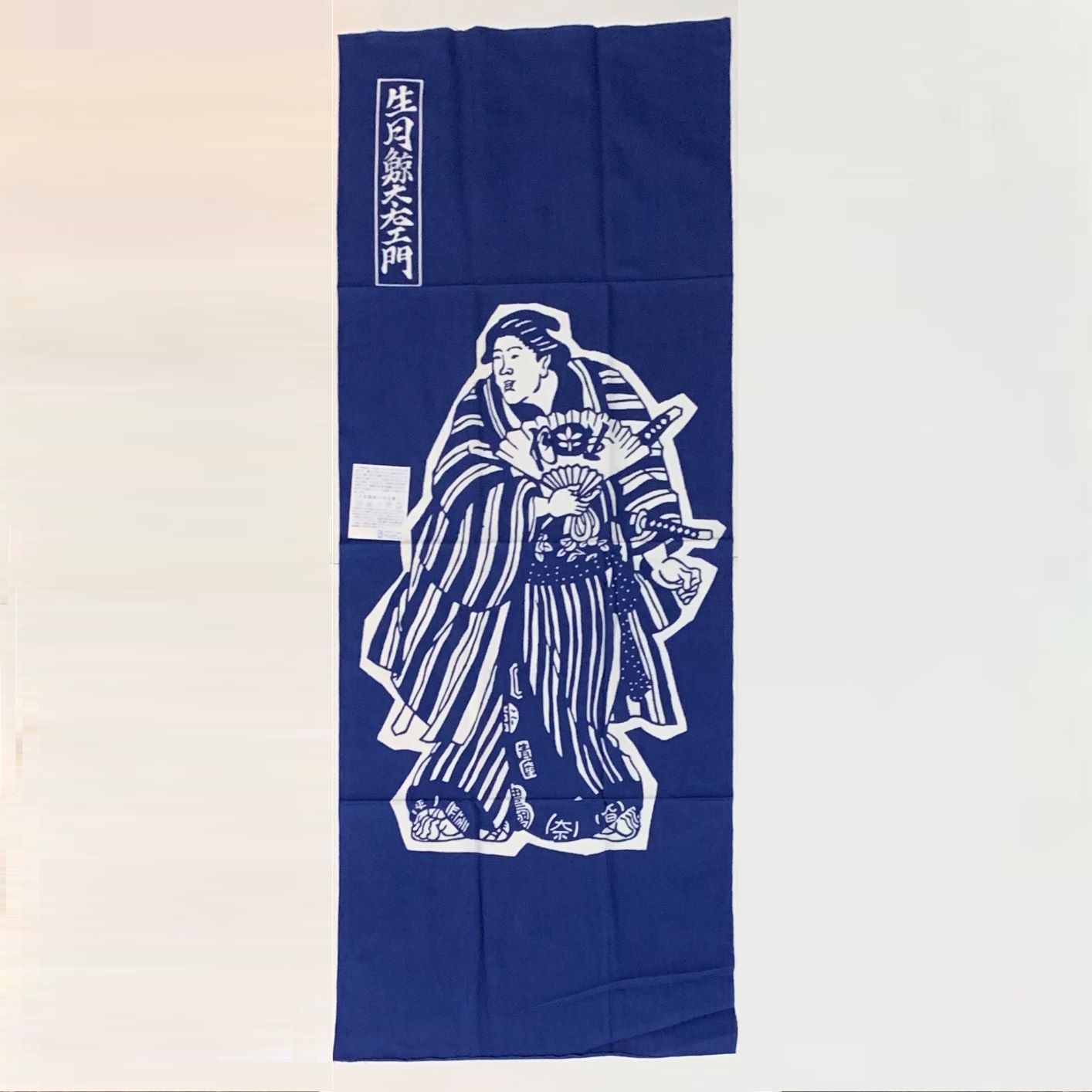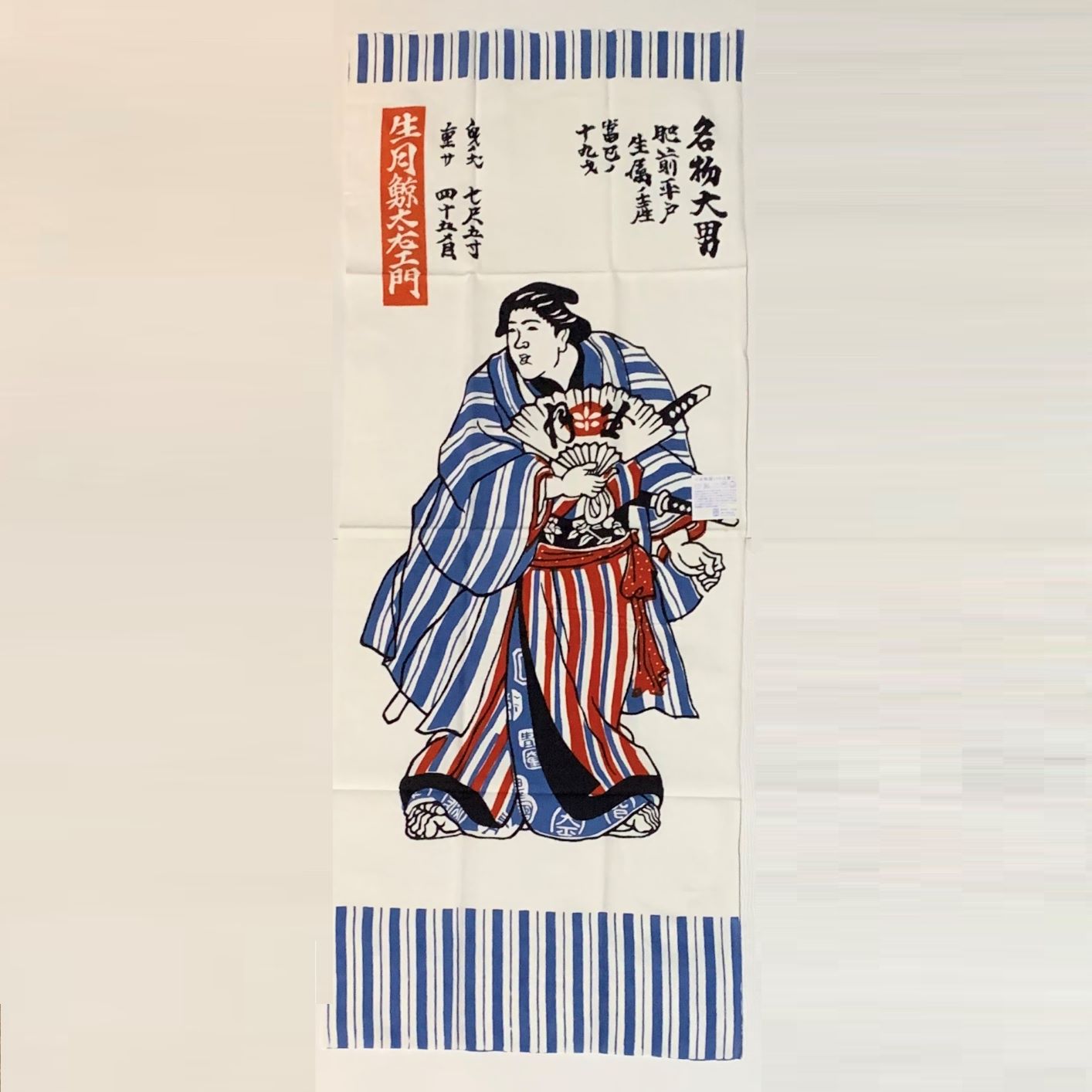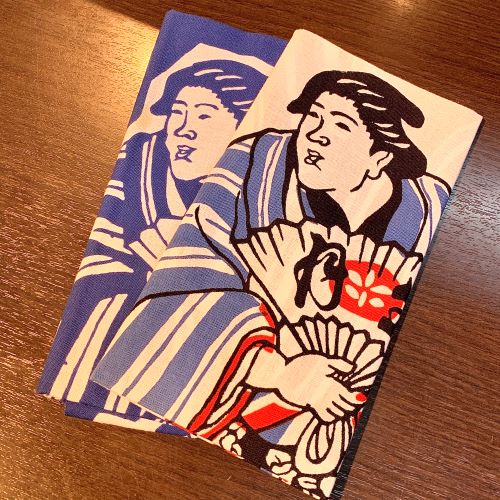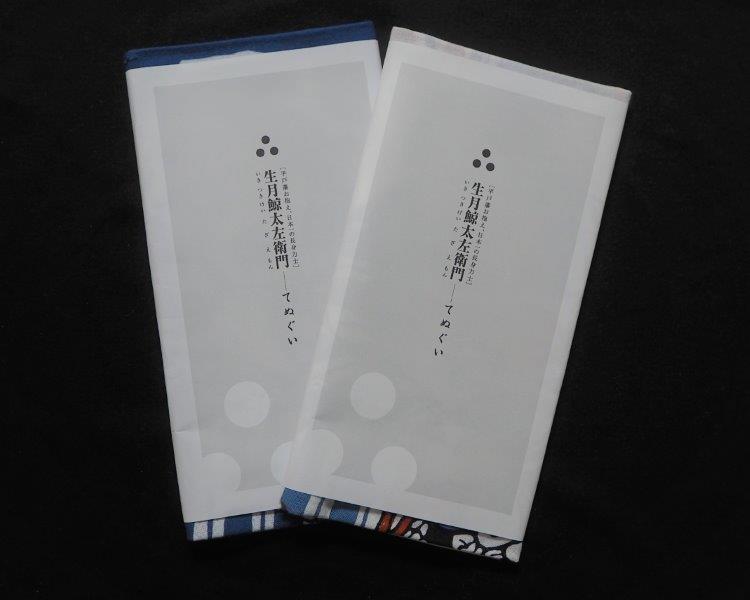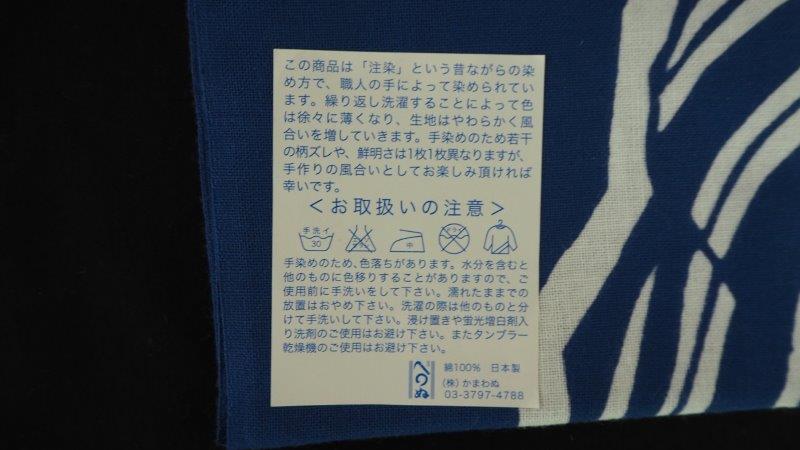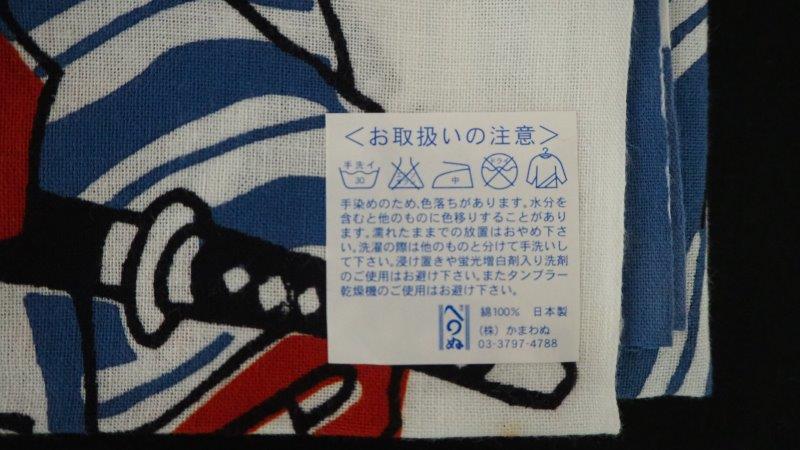 Tenugui Hand Towel (Sumo Wrestler)
A think hand towel featuring the 19th century sumo wrester Ikitsuki Keitazaemon from Ikitsuki Island (Hirado) who was over 2 metres tall.

Blue
Size:90cmx35cm
Price 2,750円

Colour
Size:88.5cm x 35cm
Price 1,650円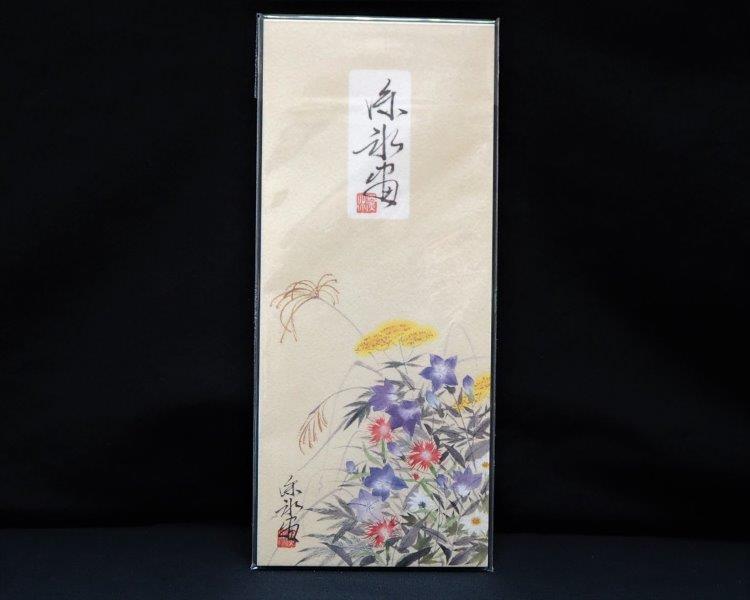 Small Notepad – Autumn Flowers
by Katsuta Shinpyo
Letter paper with beautiful original drawings by artist Katsuta Shinpyo who was also the design curator of the Matsura Historical Museum.

Size:18.7cmx8cm
Price 500円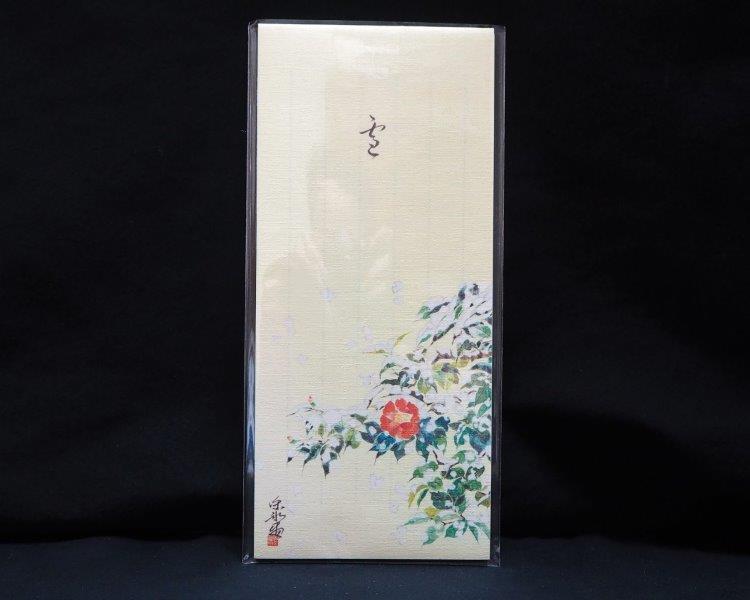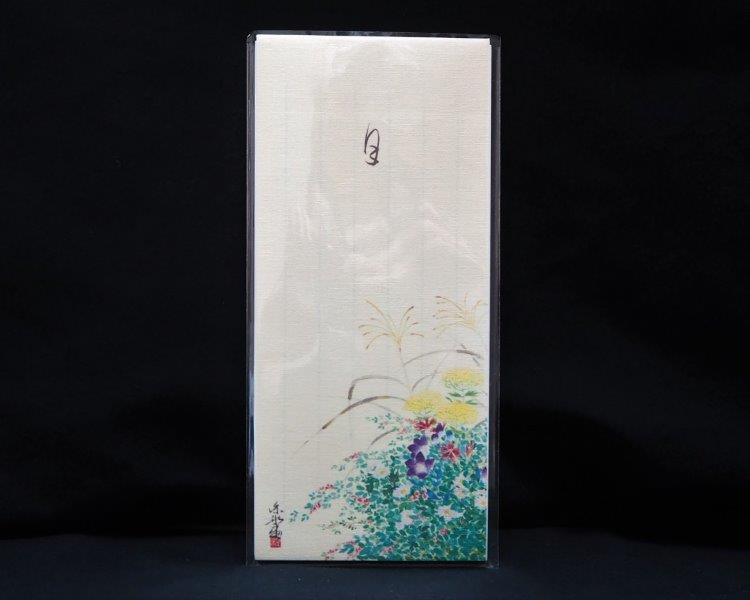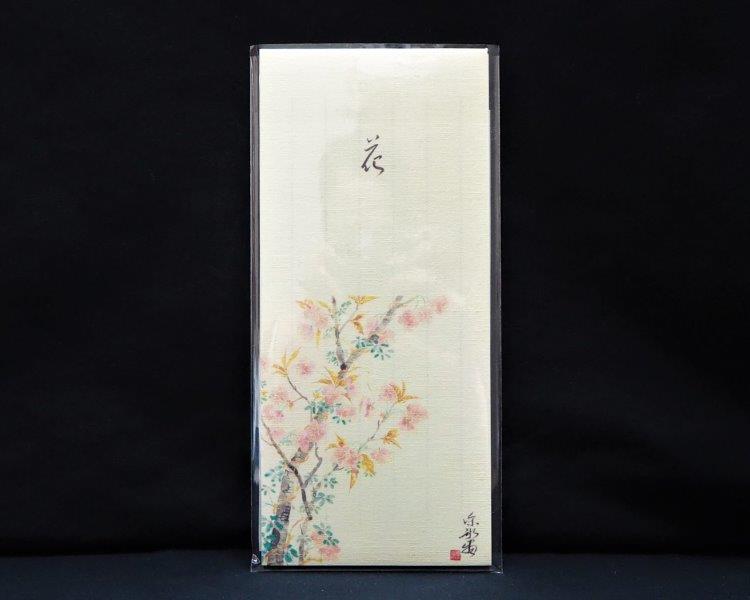 Small Notepads – Winter/Moon/Flower
by Katsuta Shinpyo
Letter paper with beautiful original drawings by artist Katsuta Shinpyo who was also the design curator of the Matsura Historical Museum.

Size:18cmx8cm
Price 420円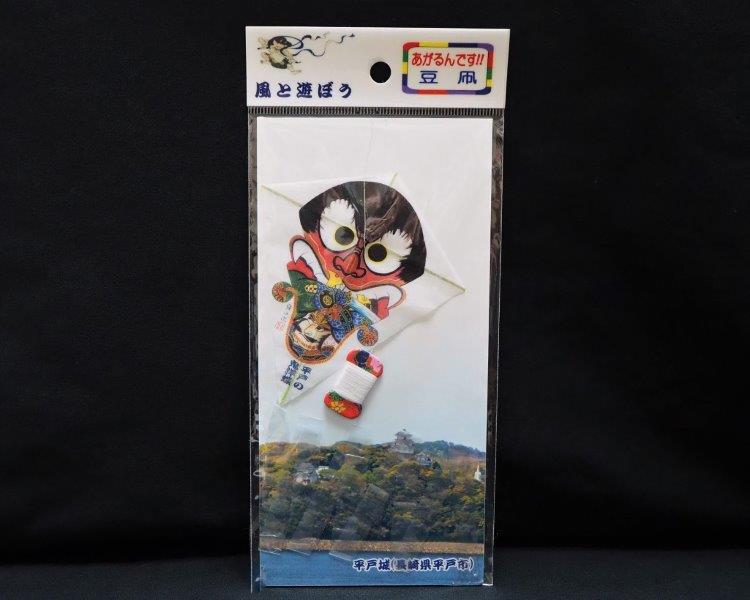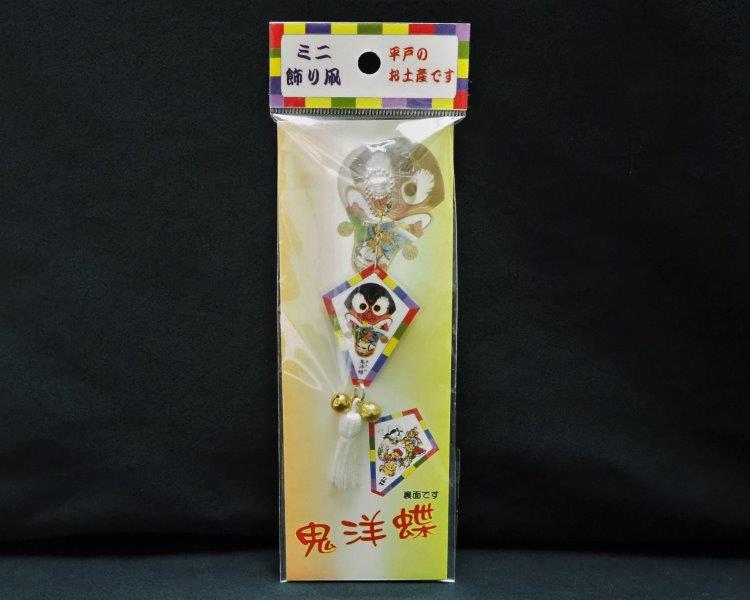 Oniyocho Kite
This kite depicting the story of the Matsura family's ancestors defeating a demon is said to expel evil and bring luck.

Hand size14.5cmx14.5cm
Price 350円
Small size:9cmx5.3cm
Price 350円
Mini kite with suction cup:13cmx4cm
Price 400円
Small kites on a string:36cmx26cm
Price 540円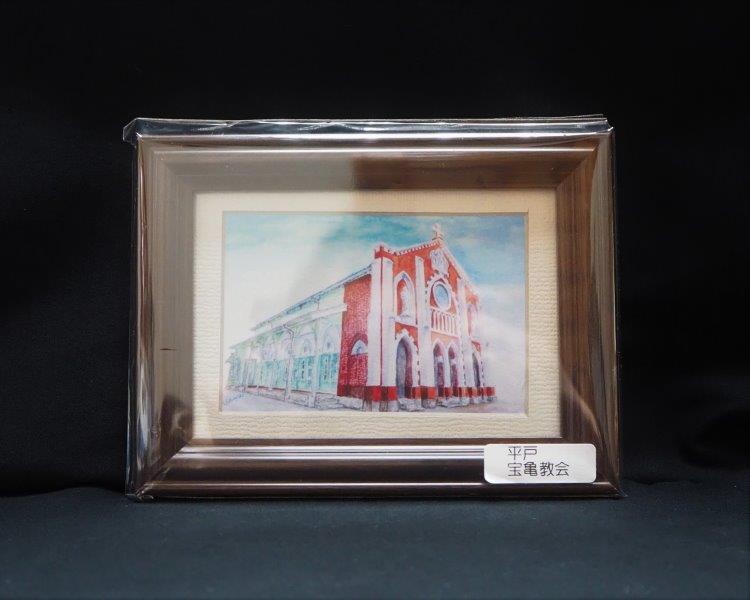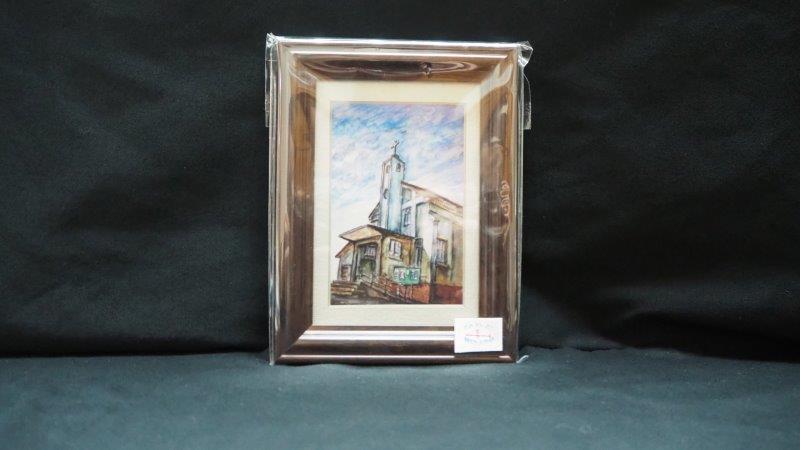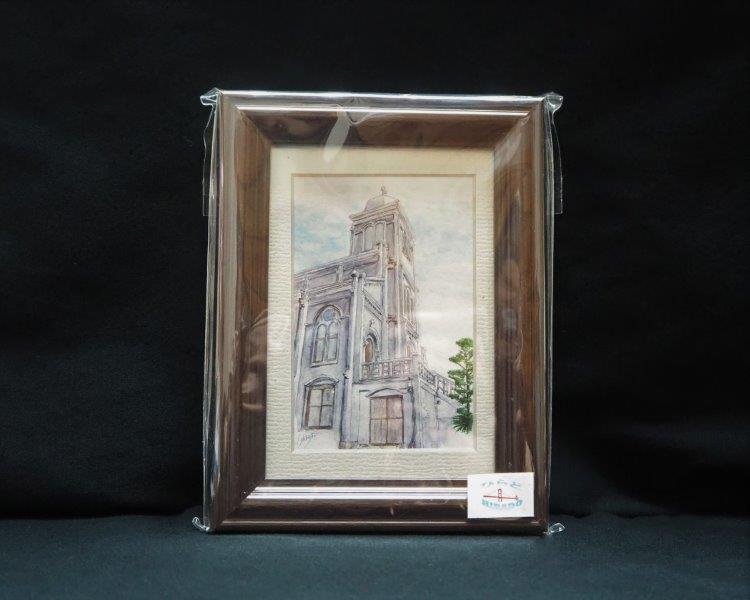 Framed Aquarel Painting
(Hoki Church / Yamada Church / Himosashi Church)
Churches in Hirado hand painted by a local artists.

Size:15.5cmx11.5cm
Price 1,000円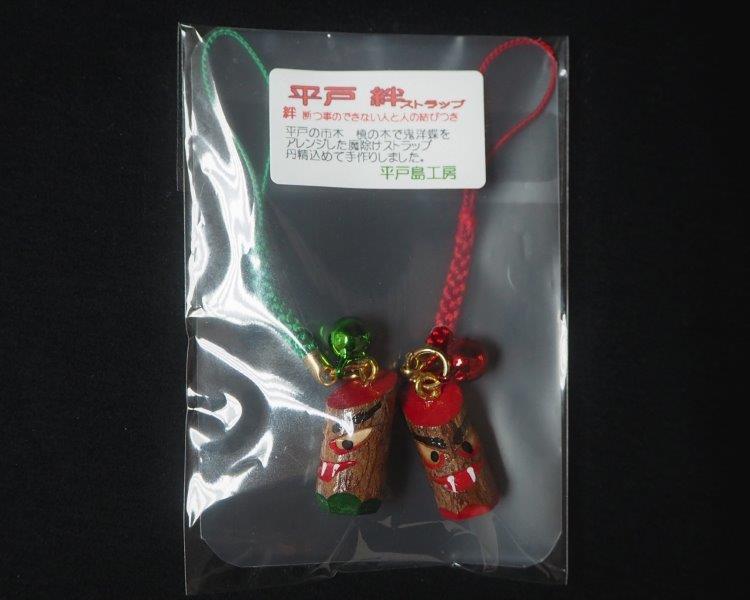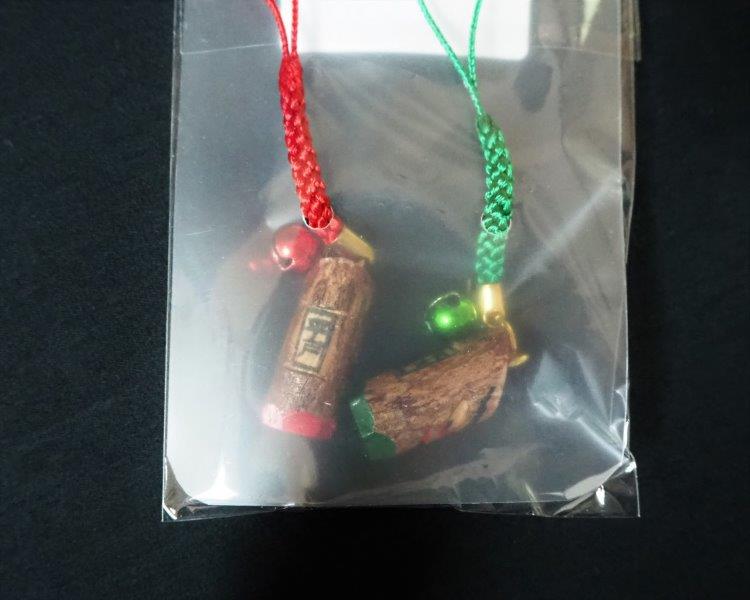 Hirado Kizuna Strap
A set of two Maki Tree Dolls, a traditional local craft which is said to expel evil. Made locally by hand from Hirado maki tree branches.

Size:9cmx1cm
Price 600円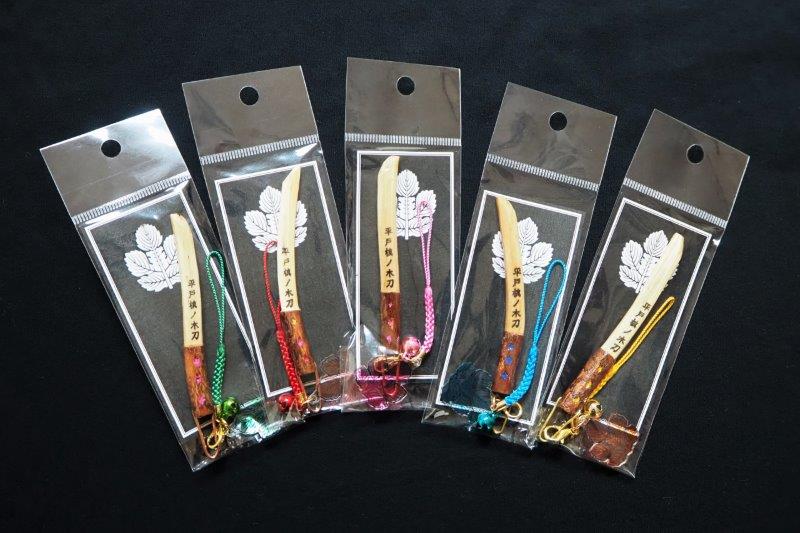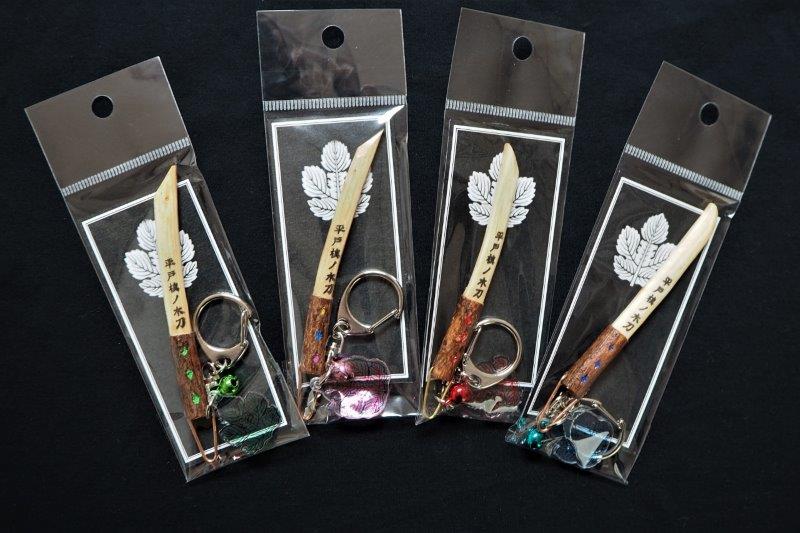 Wooden Sword (Strap or Keyholder)
Another hand made souvenir from the local Hiradoshima Craft Workshop. The wooden sword is another symbol for bring luck by cutting evil forces.

Strap
Size:18.5cmx2cm
Price 800円
Keyholder
Size:13cmx2cm
Price 800円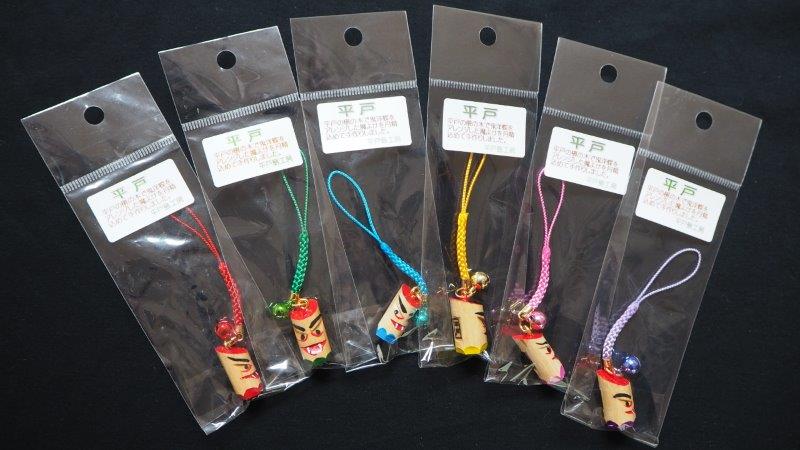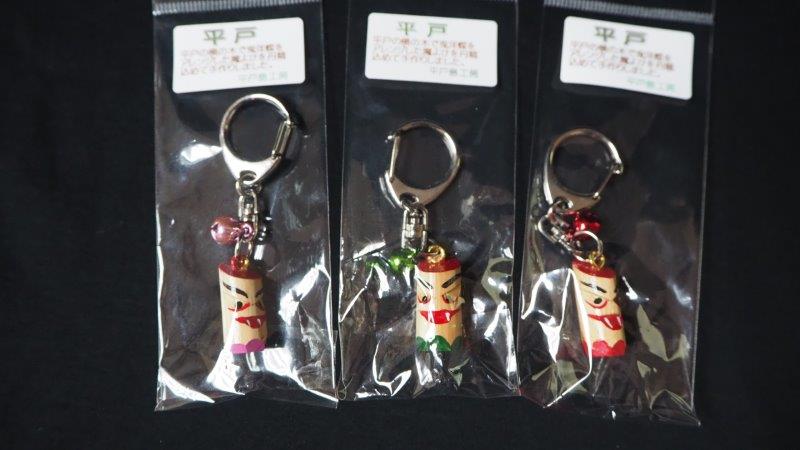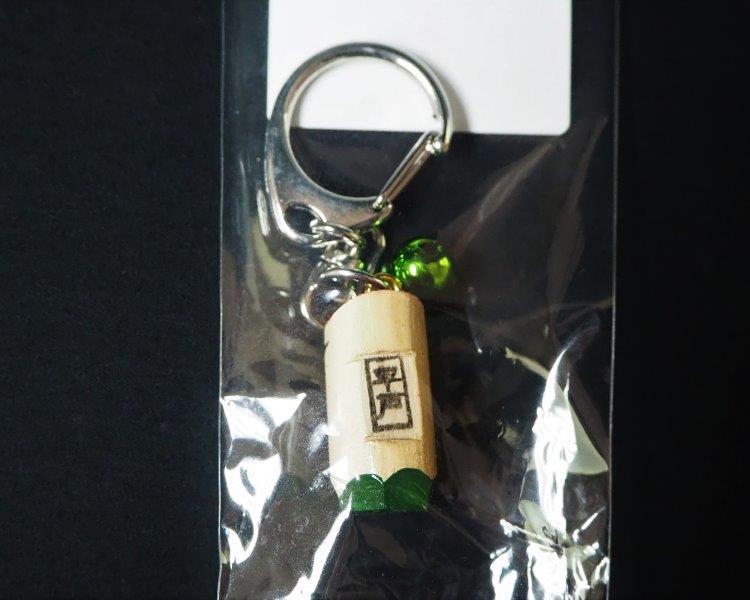 Maki Tree Doll (Strap or Keyholder)
Maki Tree Dolls, a traditional local craft which is said to expel evil. Made locally by hand from Hirado maki tree branches by Hiradoshima Craft Workshop. Availble in various colours.

Strap
Size:9cmx1cm
Price 350円
Keyholder
Size:7cmx2cm
Price 350円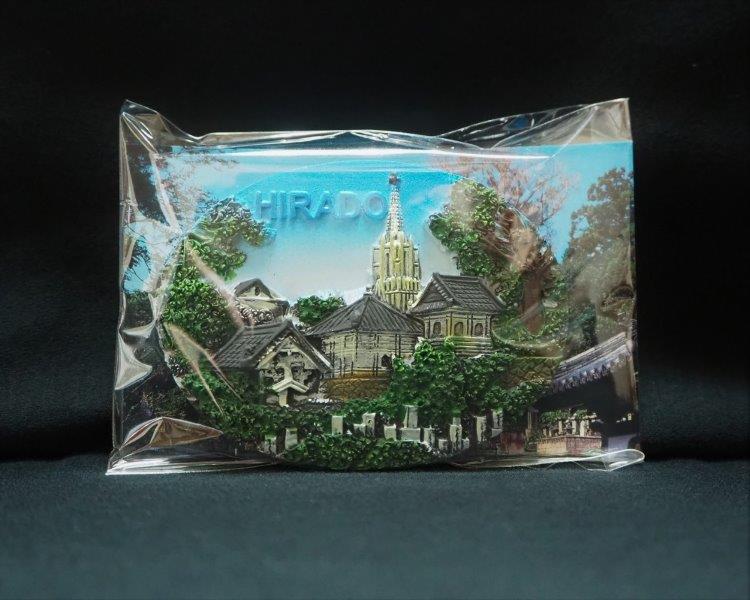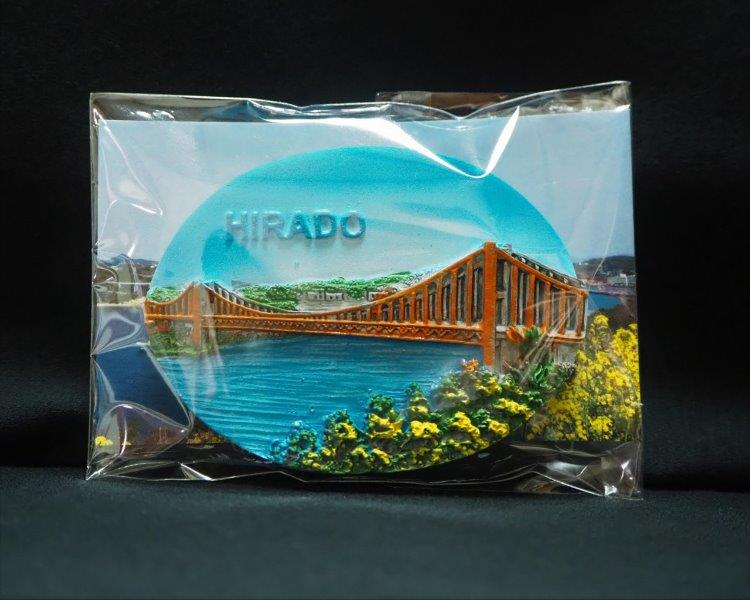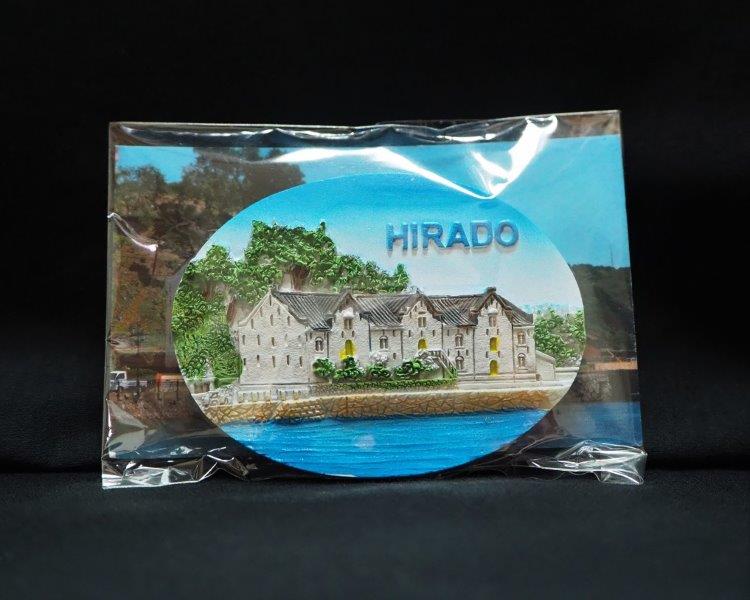 Magnets (Temples & Church / Hirado Bridge / Dutch Trading Post)
Magnets with some of Hirado's most beloved views.

Size:5.3cmx7cm
Price 350円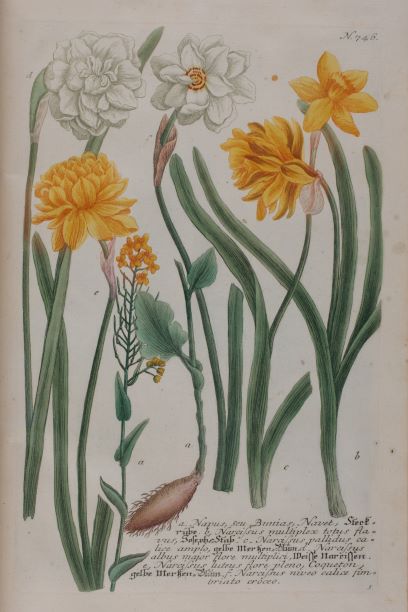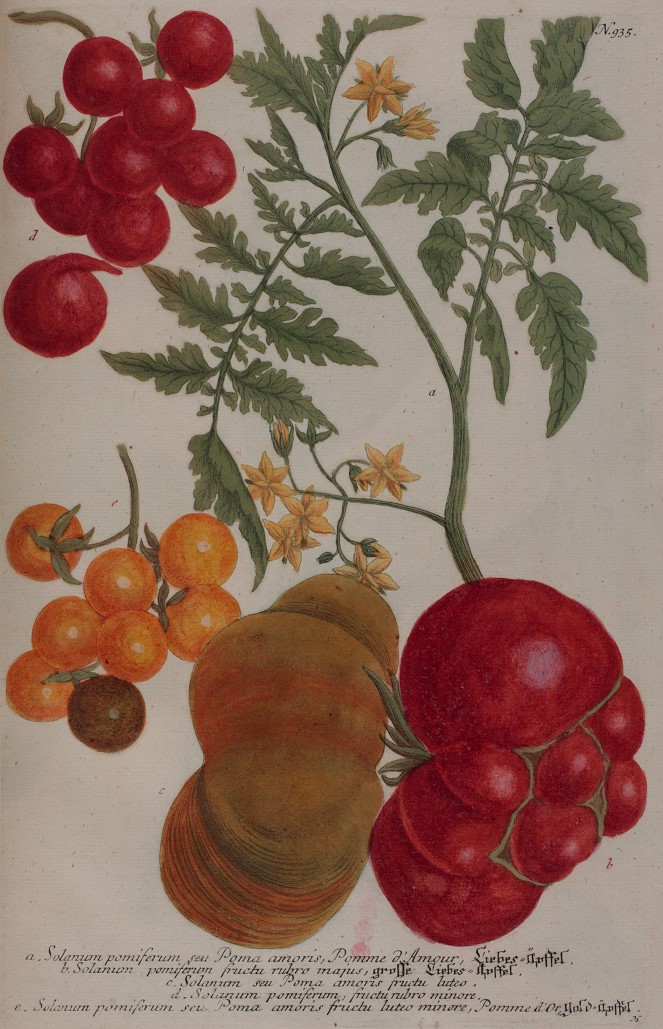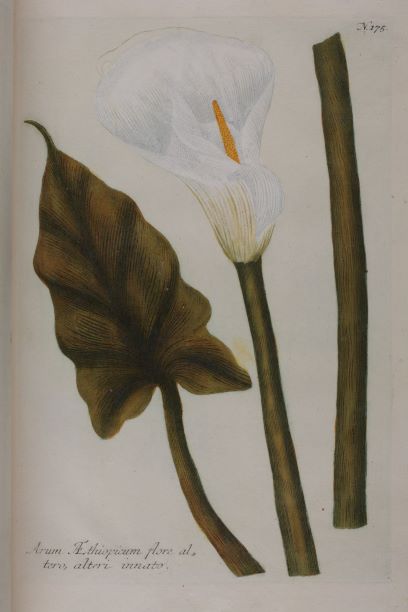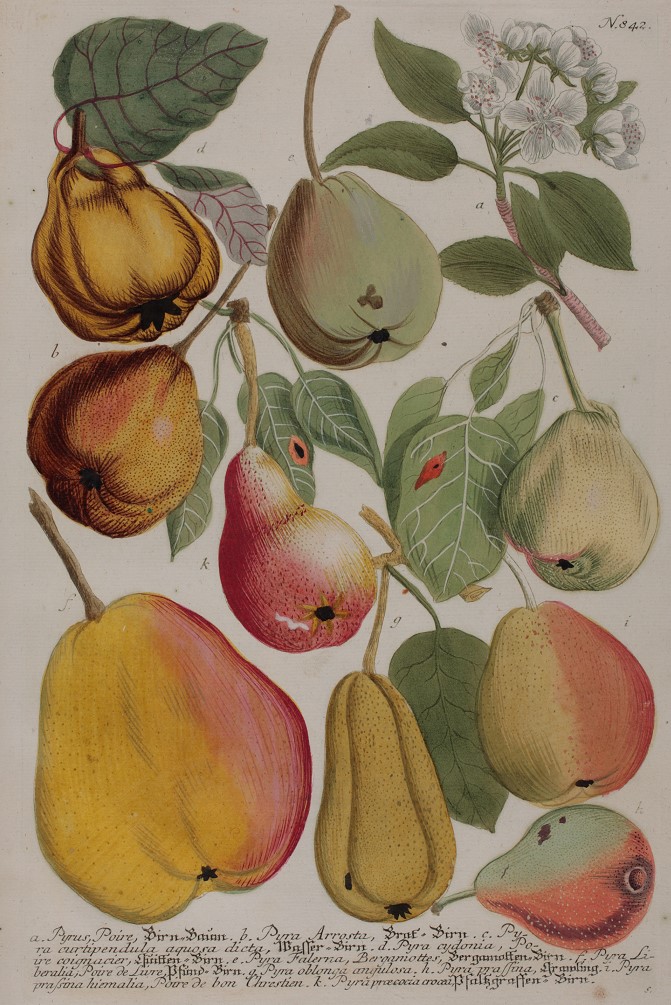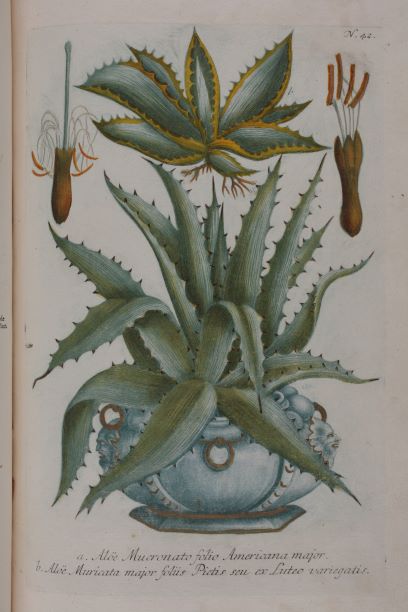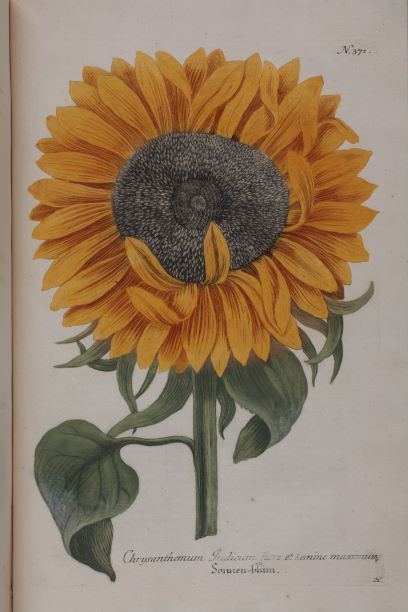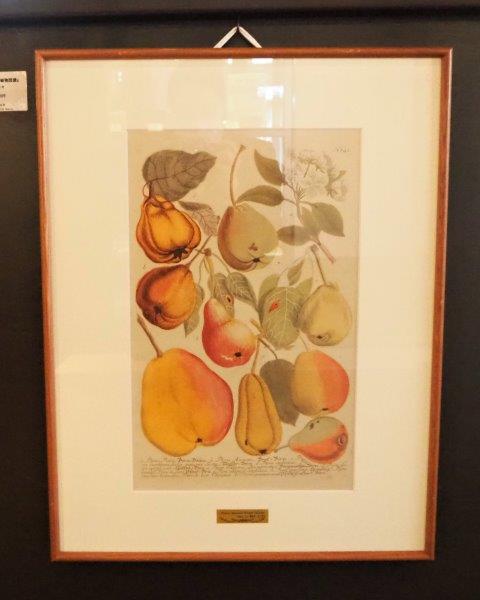 Prints from Weimann's botanical encyclopedia
Prints from the famous botanical encyclopdia by Weimann, which is part of the museum's collection. Sold in a large wooden frame. Over 40 different prints available on request.

Size:67.5cmx52cm
Price 15,000円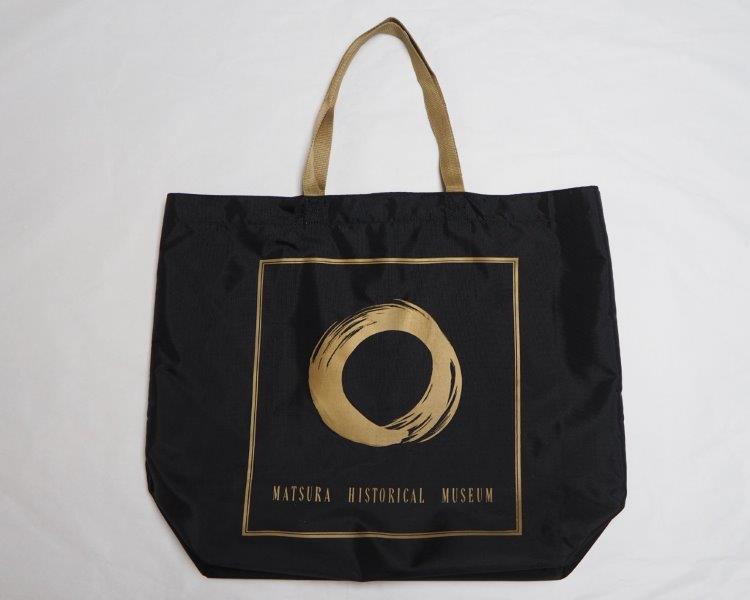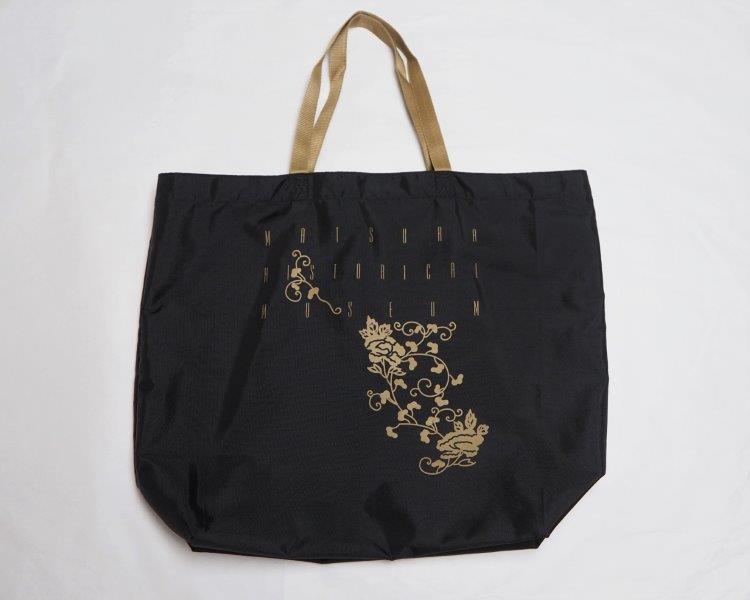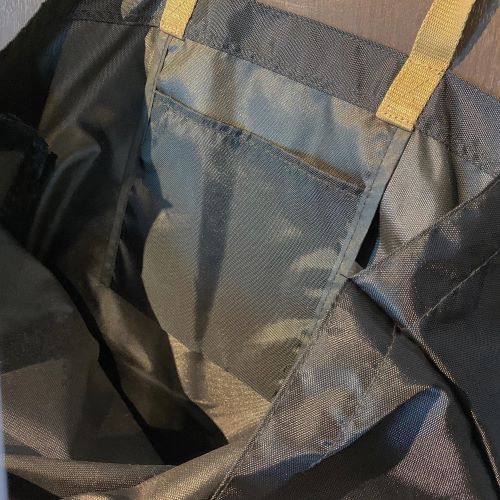 Matsura Historical Museum Original Ecobag (Circle / Arabesque)
Matsura Historical Museum's original Ecobags have a 2L volume. Made from sturdy nylon material for long lasting and easy to clean product. Two types available.

Size:38cmx36cm x 15cm
Price 1,100円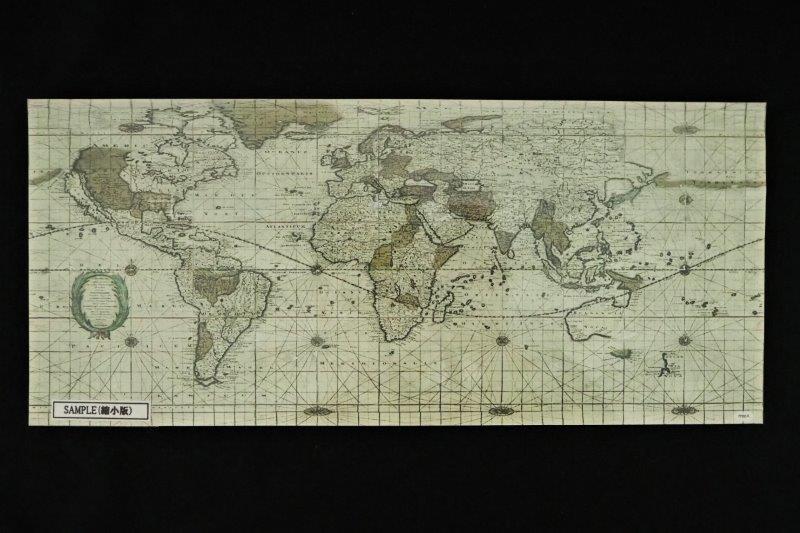 Valck World Map Replica
This world map drawn by Gerard Valck in the late 1600's was one of the most advanced maps of it's time. Originally on a globe, this map was transposed onto paper. The rare original globe is part of the museum's collection.

Size:38cmx92cm
Price 1,100円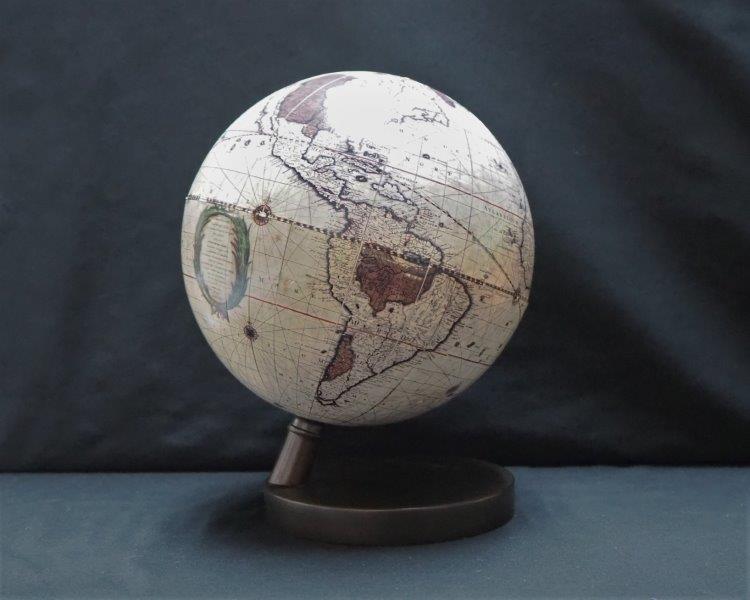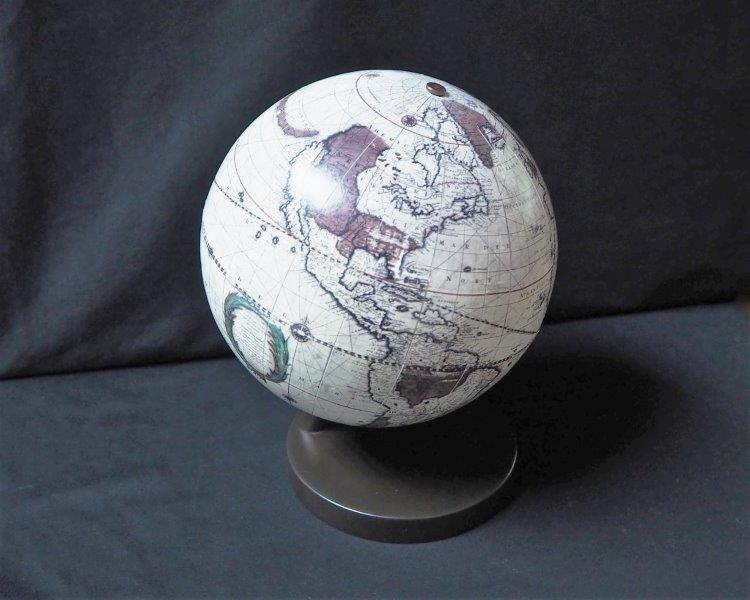 Valck Globe Miniature Replica
Miniature replica of the globe created by Gerard Valck in the late 1600's which was one of the most advanced maps of it's time. The rare original globe is part of the museum's collection and a designated prefectural treasure.

Size:19.5cmx15cm
Price 5,500円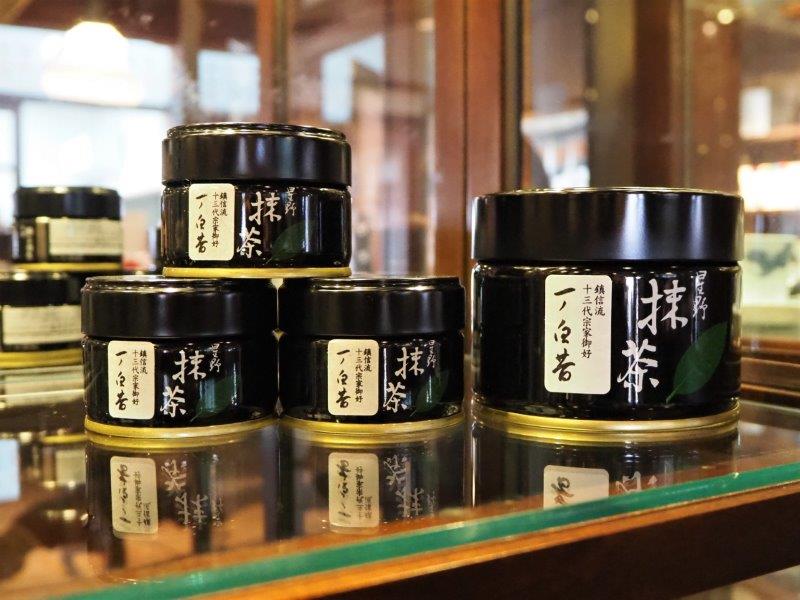 Matcha Powder Ichinoshiromukashi
Matcha Tea Powder from Yame. This tea powder was beloved by the 13th lord of Hirado and is still used for the Chinshin style tea ceremony.

20g Can
Size:4.5cmx6cm
Price 1,080円

100g Can
Size:7cm x 9cm
Price 4,869円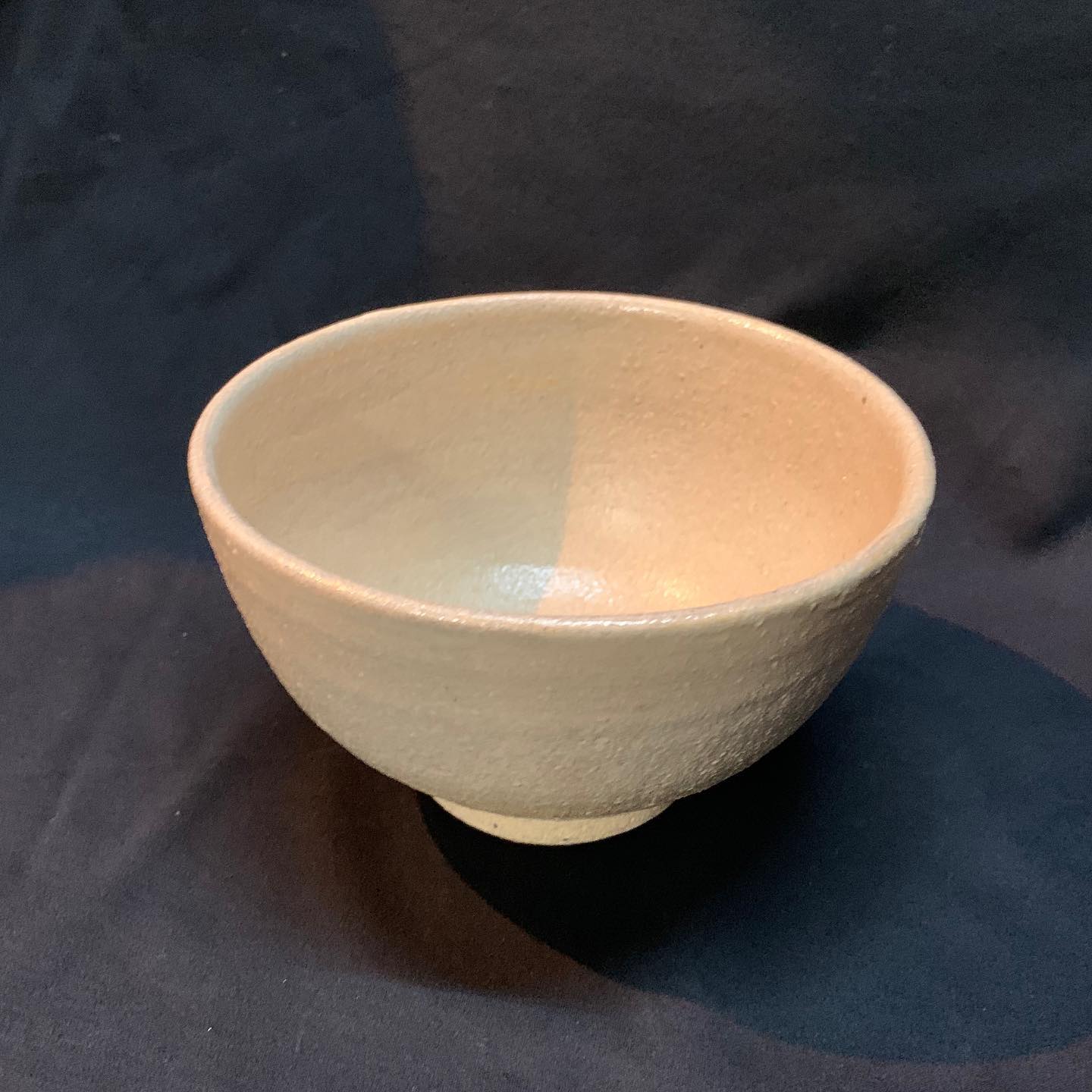 Terada Kiln – Matcha Bowl A
Matcha Bowl used for the Chinshin style tea ceremony that was founded by the Matsura family. It is made in Nakano Ware pottery style, which was the first pottery made in the Hirado domain.

Size:7cmx12cm
Price 5,000円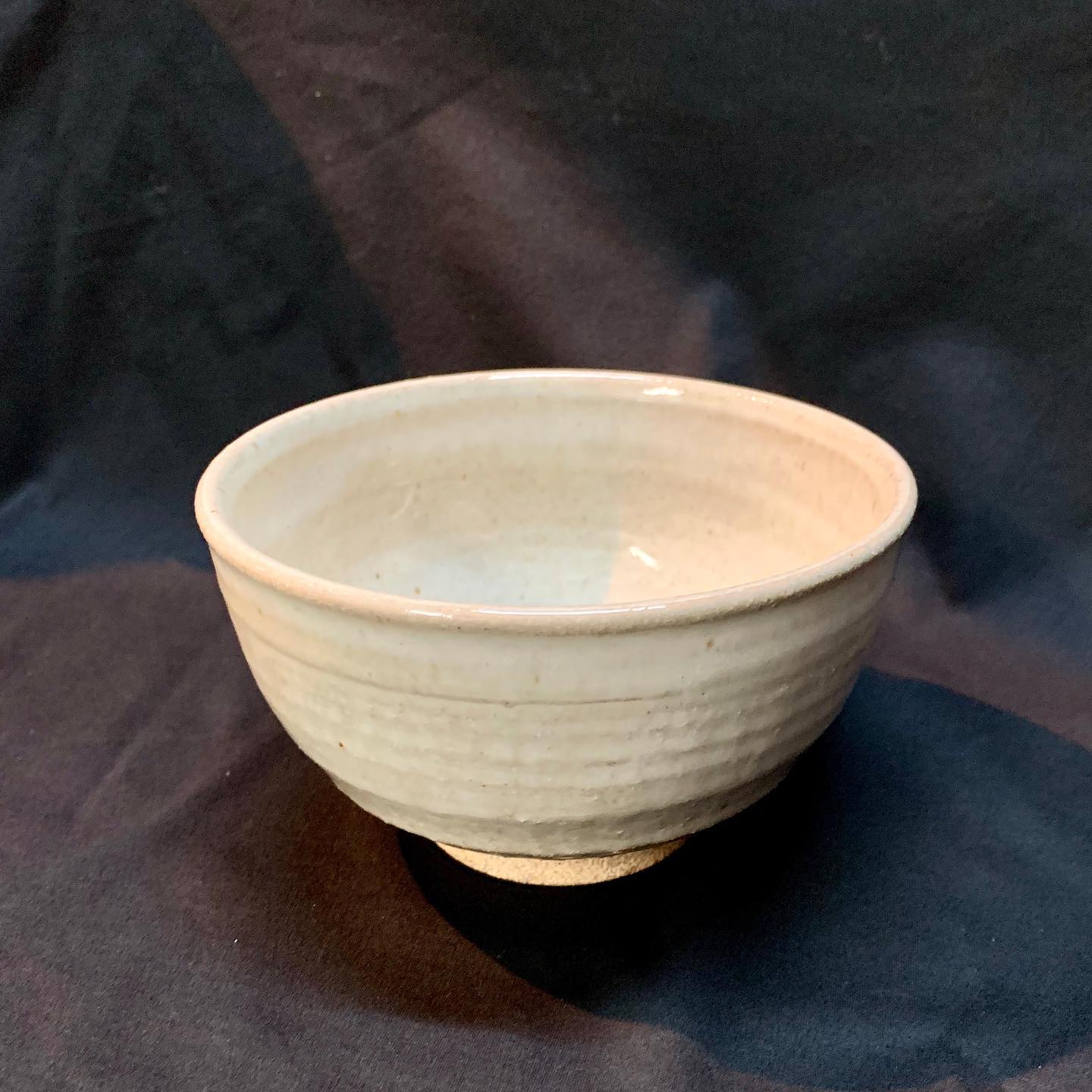 Terada Kiln – Matcha Bowl B
Matcha Bowl used for the Chinshin style tea ceremony that was founded by the Matsura family. It is made in Nakano Ware pottery style, which was the first pottery made in the Hirado domain.

Size:7.8cm x 12.8cm
Price 10,000円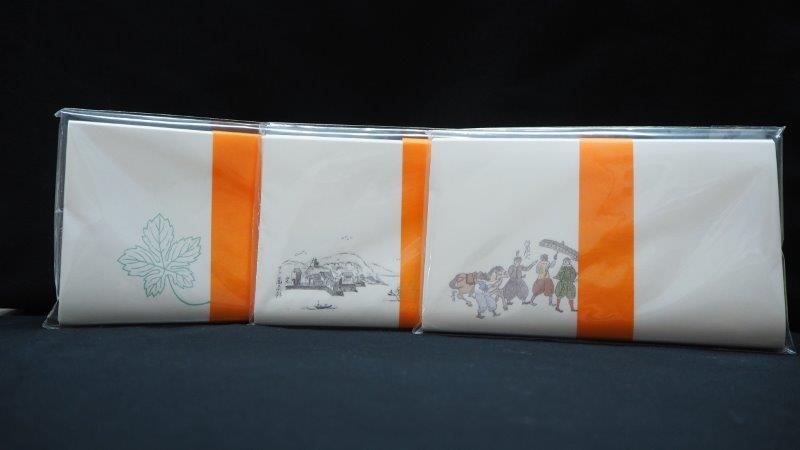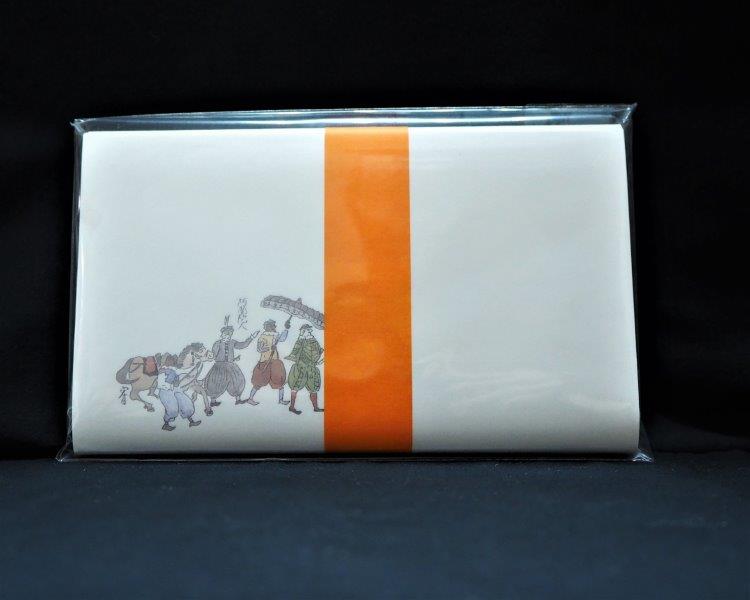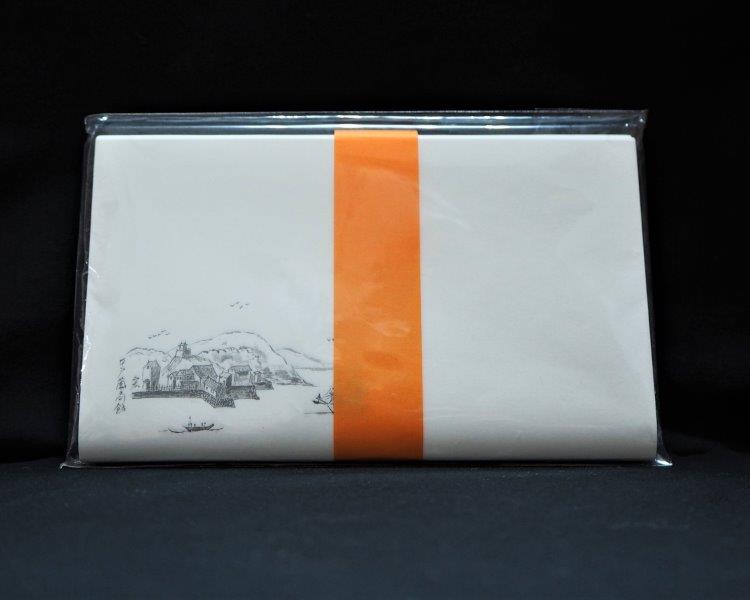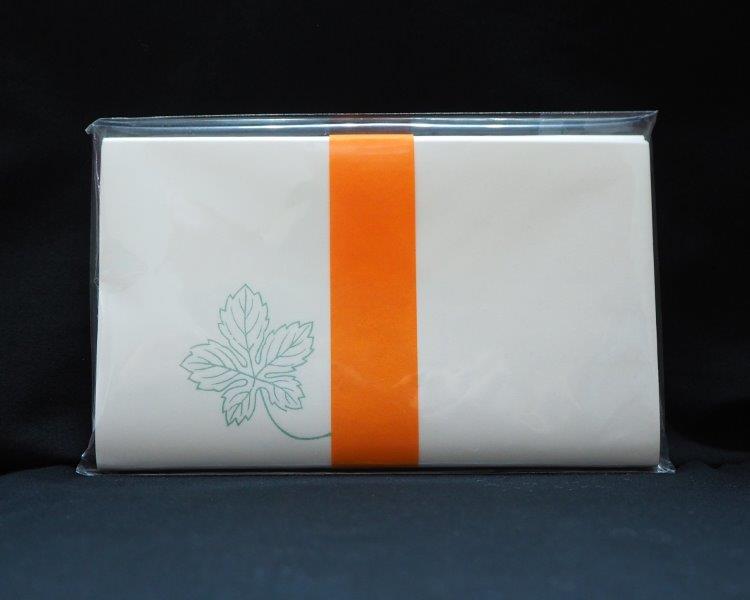 Kaishi Paper (Set of 3 types)
Kaishi paper is used to put sweets on during the tea ceremony or can be used as writing paper. A set with three designs: the Matsura family crest, the Hirado Dutch Trading Post and colour drawings from an old scroll.

Size:17.5cm x 21cm
Price 1,450円
English Books
(for more local history books in Japanese see Japanese page)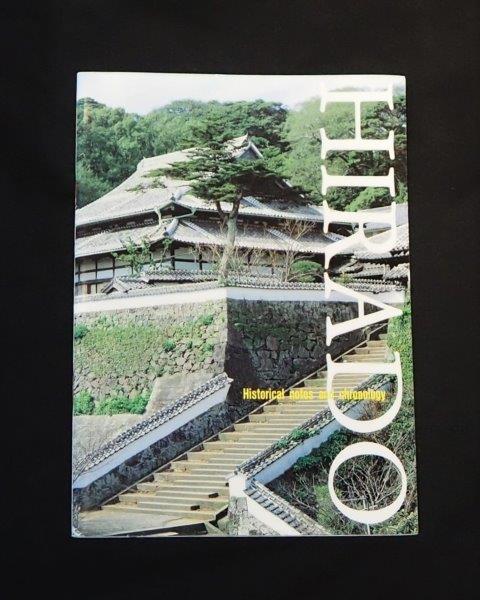 Hirado – Historical Notes and Chronology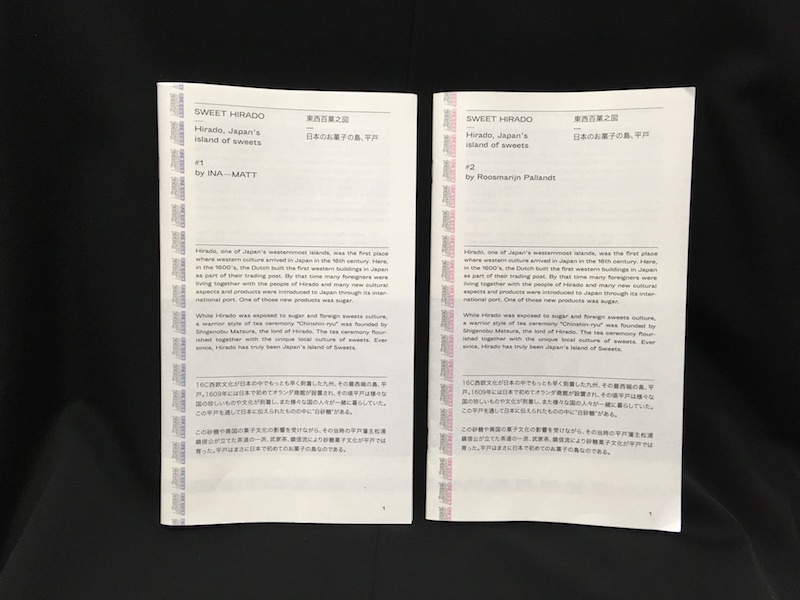 Sweet Hirado Project Catalogue